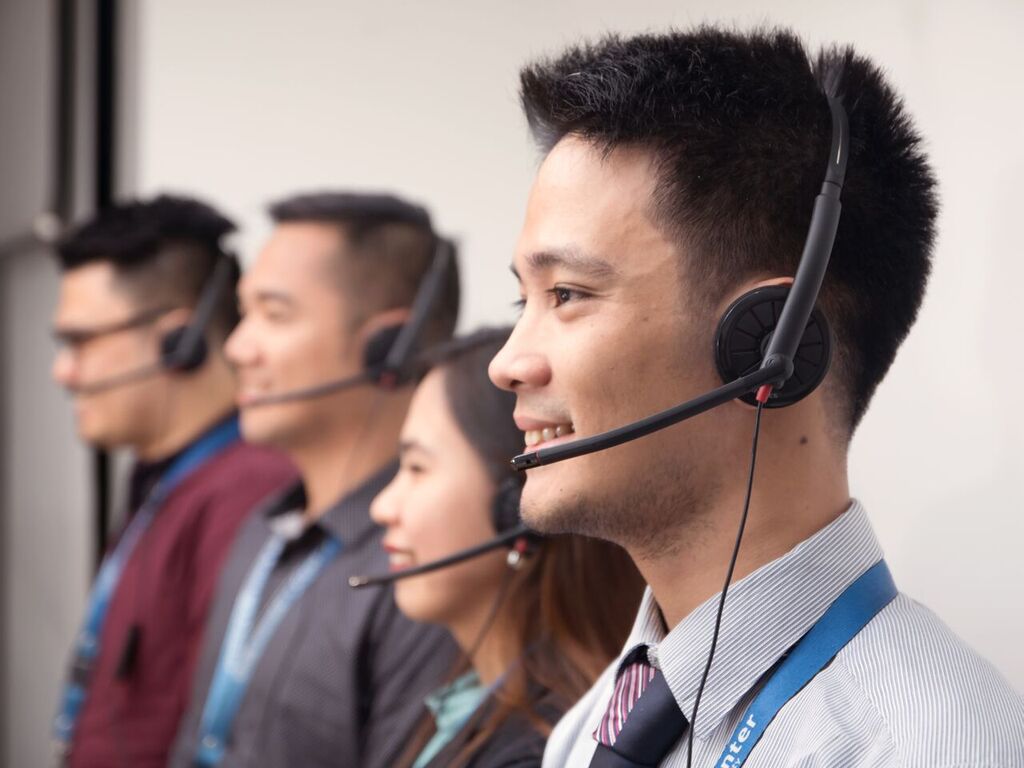 Indeed, there was a time when an email box was simply enough for providing online customer care service. Rather interestingly, these days as soon as your customer base grows and your organization expands, more support and sales requests come in daily hence managing your box becomes increasingly cumbersome to handle. The truth is that majority of the customer feedback you receive likely comes in via email; it's still a very popular medium for both support and feedback, so you should know how to make the most of it.
When it comes with email support in the Philippines, One Contact Center is the trusted telemarketing company and call center in the Philippines.
With One Contact Center you're in control and you can always decide when to send emails to make the greatest impact, whether it's just a one-time campaign or customer journey. Using our email support system, you have the opportunity to turn customers into your loyal fans with custom-made email campaigns and automated customer journeys. We offer easy-to-use tools to help drive real, bottom line commercial results.
With One Contact Center you now have the chance to bring the exact content that speaks volumes to your audience. We can help you send email your customers can't ignore. Our email support system is easy to use and suitable for today's fast fast-growing businesses.
We offer you:
An effectively managed and organized feedback: with our email support you have the chance to streamline your customer feedback. Customer feedback is a great way to get ideas on how to improve your business. We strive to:
Make it as easy as possible for your customers to give their suggestions or ideas for expansion.
Thank customers for taking the time to offer their feedback.
Profound Simplicity: We help you manage, track and respond to customer support requests seamlessly, routing incoming inquiries from email, into a simple, easy-to-use, multi-user, web-based customer support platform.

Customer Portal: We allow you to present a web portal to your customers to create, track, and respond to requests. You can create a knowledge base of help content and FAQs to help your users discover the information they need at the right time without hassles.
At One Contact Center we help to keep your things in order by helping you to respond to unhappy customers, integrating your email right out of the box, organize all your requests so you can prioritize and focus on the issues that matter most. We offer a unique pricing model that helps you involve more customers at lower costs.
The truth is that an investment in customer service can later turn out being a spring of new customers. It could become an efficient, very credible advertisement. However, when it is managed improperly, it can also cause a lot of trouble. Get the most of your customer service today by connecting with One Contact Center, a trusted company for customer support services in the Philippines.
We are a trusted company for outsourcing services in the Philippines. In addition to our professional email support service, we also specialize in call center services, virtual assistant services, live chat support appointment setting in the Philippines. Our outsourcing services allow you to maintain a strong connection with your customers.
What are you waiting for? Outsource your email support and other telemarketing needs today to One Contact Center.
Visit our website to learn more about One Contact Center and the services we offer. Contact OCC today.
Learn the 5 Advantages of Outsourced Telemarketing, 5 Benefits of Having Email And Chat Support On Your Website, Benefits of Outsourcing Your Appointment Setting in the Philippines and Why Hire Professional Virtual Assistant Companies for your project.