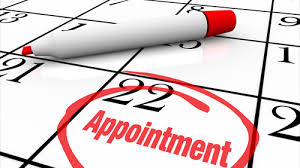 Are you a business owner? Tired of spending your precious time in an endless ocean of customer queries, filling out paperwork, finalizing deals, arranging meetings with new prospects or travelling? Doing all of these by your own takes you from your real focus, and that is business development.
FORTUNATELY, business owner like you should not fret as there are outsourcing services in the Philippines available to help you get your business back on track.
Although there are numerous ways for you to outsource, one that should not be overlooked is outsourcing your appointment setting needs to a trusted and professional outsourcing company in the Philippines.
As a business owner, you need to efficiently manage your presentations, business meetings and appointments with potential clients in order to meet your business objective. Outsourcing an appointment setting service in the Philippines can help you in several ways:
Saves Your Precious Time
Gives You Additional Time
Increases Revenue
Provides Specialized Assistance and
Helps You Achieve Better Results
Lets You Focus On Important Things
Maintains The Integrity of Your Brand
Quality & Professional Support
Gets You Qualified List of Prospects
Cost Effective
Contacting a professional company specializing in appointment setting, your business will get professional and dependable services.
Now you've read the benefits of outsourcing appointment setting in the Philippines. We at One Contact Center recommend you to use our service to complete this process because we are professionals in this field and can provide you with expert outsourcing services.
At One Contact Center we can significantly improve your customer service experience and, at the same time, cut your operating cost by up to 60%. We ranked #1 in Customer Service support in a prestigious 3rd party benchmark study for two years in a row. We offer customer service, social media, email and chat support. Contact One Contact Center today!
Learn the 5 Advantages of Outsourced Telemarketing and 5 Benefits of Having Email And Chat Support On Your Website and contact a trusted call center and telemarketing partner today.