For companies and businesses that desire to reducing their cost while increasing their competitiveness, call center outsourcing is known to be one most strategic processes to consider.
Outsourcing engages in the relocation of certain everyday practice to a third-party company. Some services you can outsource from a professional call center company include call center services, email and live chat services, and virtual assistance and back office services.
Here are some of the many benefits your business can get when you outsource all your call center needs:
Highly Skilled Workforce
Businesses can take advantage from the team of highly skilled call center representatives and agents from a professional call center company. These agents must undergo training so as to be hired as a call center agent. They are expected to be well-informed about the culture of their audience, efficient in answering calls and competent on the details of your product, the system, and process of how your company works.
Cost-Effective Services
It is a known fact that call center services from low-cost destinations like the Philippines, India and South Africa are very in demand. This is because the services they provide are not only efficient, but as well cost effective.
In addition, outsourcing your call center needs is a more cost-effective solution than hiring and maintaining an entire call center workforce in-house. You don't have to spend money on IT equipment, call center software, servers and telephony since external service providers would provide these all. It also saves you from incurring the maintenance costs. So if anything needs a repair, it would be dealt by the call center company you hired.
More Choices In Terms Of Labor
Outsourcing means that your business can even reach out to labor in other low cost countries than what is available locally. Many call centers for American businesses are located in the Philippines for this very reason.
Decrease Call Abandonment
When you contract out your overflow calls to an outsourcing company, you can decrease your call abandonment. You can expect that every call will be answered in a timely fashion and your clients and customers will love this expedited service.
Increased Efficiency Across the Board
An experienced outsourced call center service firm is responsible and accountable to you. The company will make sure to hit predetermined call metrics such as average call times, first time resolution, time on hold, and many others. An expert provider will leave no stone un-turned when it comes to how efficiently calls are answered and how quickly customer issues or concerns are solved.
Increased Service Levels
If you want to improve your service level, then outsourcing your call center workforce may be a great solution. When call volume increases, you can always outsource the overflow calls to contracted can center agents. This will decrease wait time and increase service level.
If you are interested in saving your valuable time and productive resources, enhance your business customer service, increase efficiency and reduce risk without sacrificing your bottom line, then outsourcing your call center services is the best bet.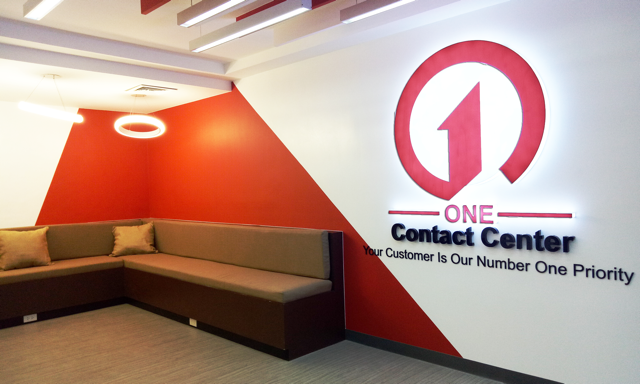 One Contact Center is an excellent Customer Service Outsourcing Company that is dedicated to giving our client's customers a unique customer service experience.
At One Contact Center we can significantly improve your customer service experience and, at the same time, cut your operating cost by up to 60%. We ranked #1 in Customer Service support in a prestigious 3rd party benchmark study for two years in a row. We offer customer service, social media, email and chat support. Contact One Contact Center today and let's take your customer service to the next level.
Learn the 5 Advantages of Outsourced Telemarketing, 5 Benefits of Having Email And Chat Support On Your Website, Benefits of Outsourcing Your Appointment Setting in the Philippines, Why Hire Professional Virtual Assistant Companies For Your Project, Advantages of Chat Support for Your Business and contact a trusted call center and telemarketing partner today.