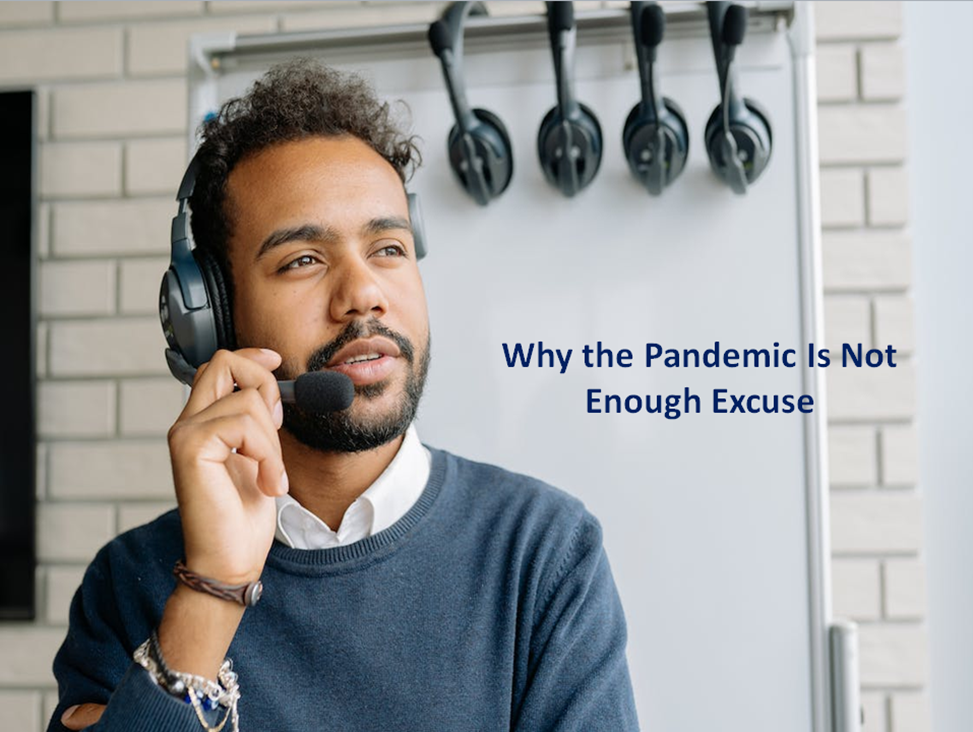 If you continue to make customer experience unnecessarily horrible, they'll leave your business -like it's a plague! And since you want to retain your customers through the pandemic, here are three reasons why you just can't let that happen;
First impression hits harder.
Call center agents need to be more than just another voice on the other end of the line.
When it comes to a customer's first interaction, it's always important to create highly-positive experiences since this is usually what defines the brand for the new customer. Whether it's positive or negative, this is more likely to stick, regardless.
Loss of returning customers and sales.
You're not the only one in a pandemic. And God helps you if your competitor offers a better standard of service than yours, you'll be left at the mercy of the competition. You'll be losing about 86% of buyers who would rather stay if you provide great CX.
Poor customer experience can impact your brand reputation.
It can result in the loss of customers and leads slipping out the funnel before they convert. Reduced customer lifetime value and all of the negative by-products of bad CX can properly your company into a profit-sucking phase.
Boon or bane for marketing.
First interactions and the sum total of all customer experiences could be a bane or boon for any business. With a positive experience, you're sure of getting positive coverage and favorable online feedback and reviews that could further boost your business.
If negative on the other hand, you can imagine how hurtful this could be to your brand. Just leave things to your imagination. Now take active steps to bolster your customer experience, even in the face of a challenging pandemic.
How to Improve Customer Experience amid Pandemic
The uniqueness of your business, coupled with the specifics of your sector or industry will impact how you go about recalibrating your customer experience strategy.
But these three tips will help in most cases if you're considering future-proofing how you deliver services to boost customer experience in the face of crisis;
Adapt your strategy accordingly.
Take a critical look at the current experiences you're delivering and assess where improvements can be made to boost clarity and simplicity.
Encourage staff to be CX empaths.
IT staff handling technical support issues, frontline staff handling calls from customers, and just about everyone involved with your business should strive to deliver the best possible experience for the business's customers. But this is only possible when empathy, proactiveness, and responsiveness are ingrained into the corporate culture.
Support your employees.
Employees dealing with anxious customers also have their own anxiety and uncertainties to deal with. And as a matter of fact, more than 70% of employees report these times being the most stressful throughout their professional career. Investing in employees' mental and physical wellbeing can also pay off, for your business's customer experience delivery.
One Contact Center helps local businesses, startups, and established brands win the customer experience game with best-in-class call center and outsourcing services.
If you're keen on improving your call center and support services to supercharge customer experience, please, contact us today. We'll be more than happy to help!