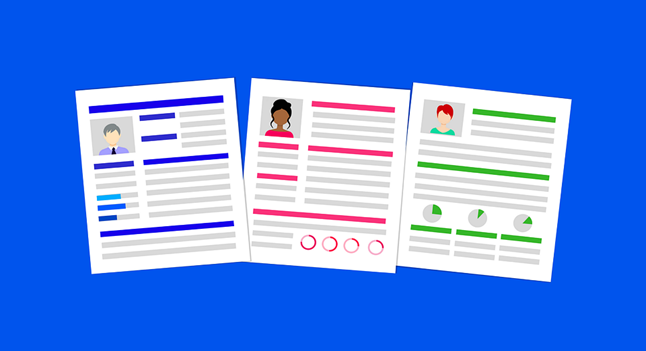 My Recruitment Experience 20 Years Ago
Recruitment has significantly changed from 20 years ago, more so during these challenging times. My first experience in recruitment was over 20 years ago. After being the top outbound telemarketer for 4 months, I became the youngest Manager for a call center in El Monte, CA that sold Sprint Long Distance Company, Cold Calls to the Asian Consumers. Call center industry was still a young industry and recruitment was really hard work at that time, considering that we are hiring for a very nitch market.
My first task was to hire the people that I will lead. The challenge was that we only had one HR personnel, and he was responsible for anything and everything HR that included recruiting, he was overwhelmed. Although I was not required, while waiting for candidates to interview, I got on the phone to continue to sharpen my sales skills, properly document pain points and create scripts to overcome them them. Plus I felt compelled to offset my salary.
Old School Recruitment Saved the Day
Not having anyone to interview for two weeks, I decided to take an action. I printed 500 brochures and passed them out on the sidewalk and restaurants. While posting on windshields on cars parked on my local church, priest noticed what I was doing and suggested I go to his bingo game in the afternoon. At the game, I casually interviewed 45 Bingo players as they played and decided to hire the top 6. They were great candidates, retired salespeople from large multi-culture companies and previous business owners. Monday came, and I walked into the office with my crew of 6 senior Citizens ready for training.
I can still remember the look of my President as we walked into the office—it was epic! I trained my new team for two days and got them on the phones the third day. We started great! We got three sales in the first hour, then four, and soon everyone had sales except one gentleman. He was struggling to see the scripting on the screen, "Too small", he said. I then printed the script in larger fonts, and he made his first sale! Everything was great in the first half. I sent the team on lunch break while I listened to calls to prepare my coaching sessions for the second half. Upon returning from lunch, I was surprised to see half my team sleeping on their desk...I can't help but laugh as one of my crew looked at me and said, "Nap Time Boss!" I scratched my head and decided to start the second shift with motivational speeches and engagement moving forward which helped energize the team for second half. 😊
Personal Engagement Never Gets Old
The following week, I went to high schools to talk to teachers, students and parents. Again, to share the opportunities available, the great experience for students and good opportunity to earn good money! I hired several high school students and they did great; they learned fast, very aggressive, did great in sales, and made bank in the process. However, not all, but several, seemed to get sick or get bombarded with homework, right after payday...wink..wink, I discovered a new bug…called the "payday flu" 😊. Next, I went to colleges and found that the college students and they found the job the perfect fit for them. They liked the hours, from 3 PM to 6 PM, they need the money and they mostly seemed to be immune from the payday flu! Based on their feedback, I created a good working environment that was engaging, learning and more importantly, fun! Soon, the word of mouth spread, seniors, high school, college students and we even had several parents and children applying from all over Los Angeles up to 50 miles out, came flocking to our office daily…more than enough to support and sustain the entire division….My boss was promoted from Director to VP a few months later J
Fast Forward Today: Social Media Has Become 50% Source of Hires
This process helped me build and grow teams for many years to come. I executed the same process when I launched VXI in 1998 in the US, from 0 to 800 in less than two years and then the expansion to Philippines in 2003, from 0 to 1200 in two years. Compared to years ago, I could say that the hiring process today has transformed dramatically. When facebook launched many years later, it gave recruiters the capability to reach hundreds if not thousands of audience instrantly, without leaving the office. Followed by further innovation and advancements in technology, Company interactive websites, Online Job boards and social media has made it easier for companies to engage audience, share stories, create experiences and check out a potential new hires online. Definitely much more efficient than printing flyers and brochures, passing out on the street and posting on windshields. The latest recruitment technology and tools like online processing, virtual interviewing, smart recruiting, online documentation process and interview scheduling software to find the right people from any PC or laptop, improved hiring efficiencies significantly.
Recruitment 2020: What Now?
Despite the advancement and innovation in the recruitment industry today, many hiring plans and strategies this year were derailed and hindered, thanks to the coronavirus outbreak. Dealing with the coronavirus pandemic certainly poses some serious challenges and significant impact on the job market and the recruitment industry as a whole.
Now with the coronavirus making a huge impact on hiring, will this pandemic change the way I recruit? Discover a whole new set of Recruiting Challenges in the Era of the Coronavirus, and how I am able to remain resilient and positive amidst these new challenges. Learn more and email me at armando@onecontactcenter.com or call me 1(513) 510 0604.