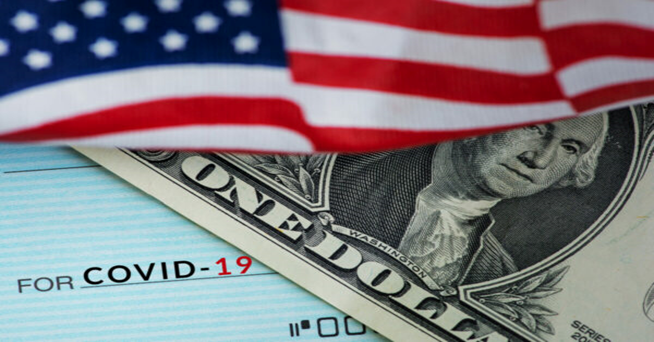 After months of dead ends and deadlocks, Republican and Democratic lawmakers finally agreed on critical details of the coronavirus relief bill. And on Sunday, December 27, the bill was signed into law. Now, the wait is finally over. But what exactly is in this for Americans? We'll go through the most important details in this post!
Here are the highlights of the COVID Relief Bill;
$600 stimulus checks for every adult and child
$300 in unemployment benefits for jobless Americans
Small business loans (with particular focus on minority-owned businesses)
Vaccine and hospital funding provision
Funding for education, childcare, rental assistance, etc
Individual Benefits
The new bill has some provisions for many Americans.
These include $600 in direct payments for every adult and child, earning up to $75k. Those earning between $75k to $87k would receive smaller checks, while anyone earning above $87k won't receive anything. There is also a portion that extends enhanced unemployment benefits for jobless Americans who would be receiving up to $300 weekly through mid-March.
The new bill includes $13 billion in funding for the Supplemental Nutrition Assistance Program (food stamps) and an additional $25 billion for families' rental assistance. The eviction moratorium has also been extended till January 31.
When and How to Get a Stimulus Check
If you're eligible for a stimulus check, here's what you should know;
The new round of checks is half the $1200 for individuals that Congress passed in March under the $2 trillion CARES Act. That first disbursement started rolling out two weeks after the bill was passed. But it will take months before many people get theirs.
How will you get it?
If your bank information is on file with IRS, chances are you'll be among the first to receive the stimulus package as it will be directly deposited into your bank. If not, you might get checks or prepaid debit cards in the mail sometimes later.
When can you get it?
The first payments rolled out two weeks after the passage of the first bill. But it took about two months before half of the eligible recipients could get their checks with the first round.
The IRS is under pressure to make this faster.
Speaking on this, Chad Hooper, the executive director of the Professional Managers Association had said, "I believe the IRS will deliver the stimulus checks promptly. It just might be at the expense of the filing season start date."
Loans for Small Businesses
$284 billion will be provided for Paycheck Protection Program loans.
This loan has been expanded to include eligibility for TV, radio stations, nonprofits, and local newspaper companies. In the same vein, movie theaters, live venues, and other cultural institutions that have had to close at some point due to COVID will also be able to access $15 billion in loan. Another $12 billion has been provided for minority-owned businesses, too.
This second round of loans will be available for small businesses with fewer than 300 employees and have seen at least a 25% reduction in revenue in either the first, second, or third quarter of 2020. Unlike the first round, individual borrowers can now access up to $2 million and not $10 million. However, there's much greater flexibility on how businesses can choose to spend this loan, unlike with the first round of loans.
Education and Childcare Provisions
K-12 schools and colleges across the country will be able to tap into as much as $82 billion in aid. There's also a provision for childcare centers up to $10 billion for easy reopening. $7 billion will also be spent towards increasing broadband access. A new Emergency Broadband Benefit will also be put in place to help students' families, and the unemployed get access to broadband internet during the pandemic.
Vaccines and Hospital Funding
$68 billion has been apportioned to COVID vaccines and testing for US states.
As much as $20 billion from this will go towards making the vaccine available for anyone who needs it at no cost. $20 billion will go towards testing, and $8 billion is specified for vaccine distribution. Healthcare providers will get an additional $3 billion to the initial $175 billion fund to reimburse them for COVID-induced healthcare-related expenses and lost revenue.
Along with the above, there's also a $45 billion fund set aside for transportation-related assistance. This includes $16 billion for airlines to offset salaries for workers and contractors. Amtrak will get a billion dollar while mass transit agencies and highways will get $14 billion and $10 billion, respectively.
That said, the bill does not include funding for state and local governments considering there were initial talks of about $160 billion in assistance for good faith negotiations. After weeks of back and forth, Americans can now heave a sigh of relief, with the relief package in sight.
Sources:
https://edition.cnn.com/2020/12/18/politics/second-stimulus-check-distribution/index.html
https://edition.cnn.com/2020/12/20/politics/second-covid-stimulus-package-details/index.html
https://www.npr.org/2020/12/21/948744901/here-is-whats-in-congress-covid-19-relief-package