While Trick-or-Treat 2020 may look a little different due to covid-19, One Contact Center embraced the situation and used it as an opportunity to give back to the community by donating packs of assorted chocolates, candies and more to chosen orphanage and organization.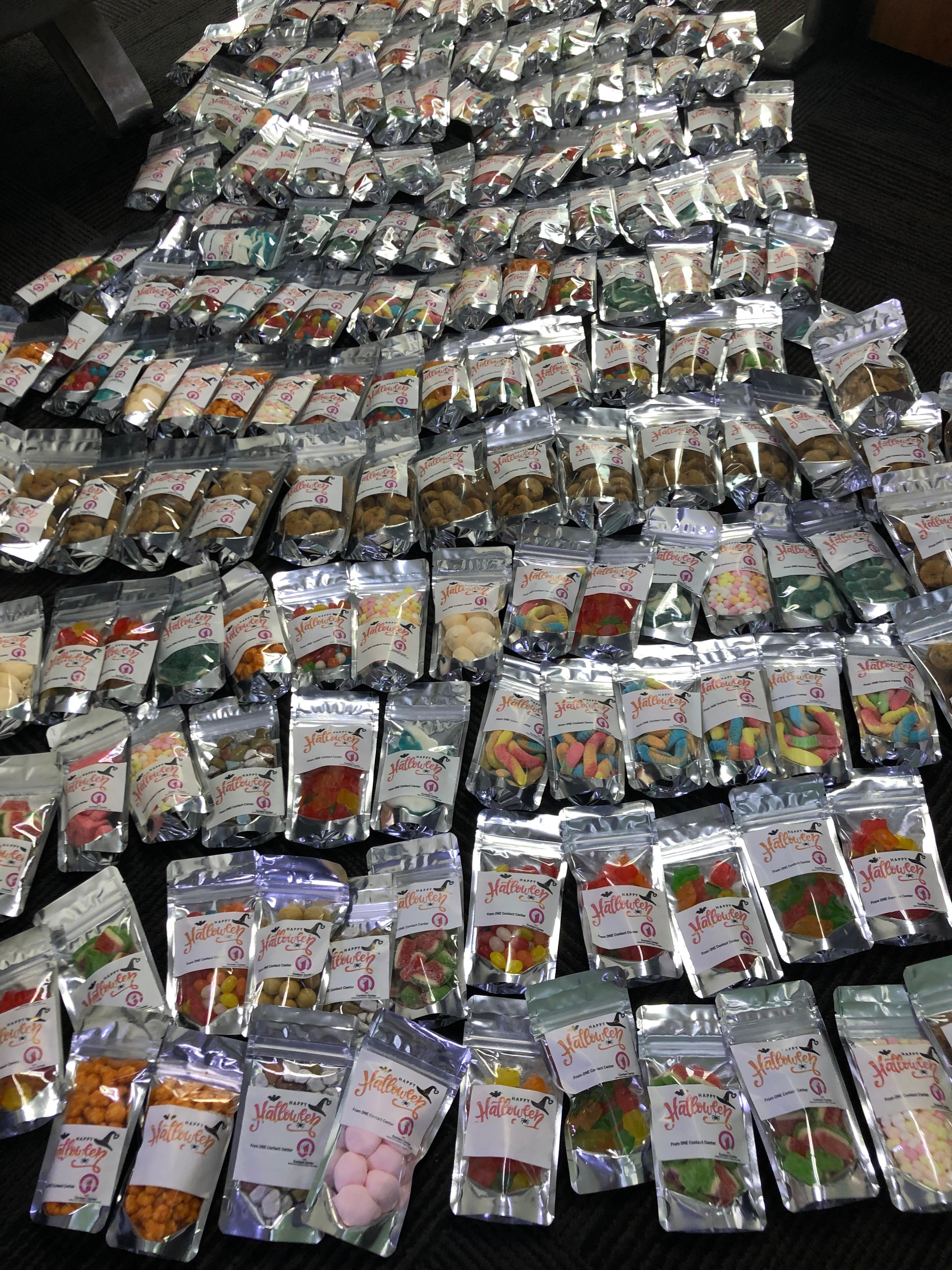 After a graveyard work shift, the OCC team bought, prepared, and sanitized some goodie bags with candies and chocolates for the children beneficiaries.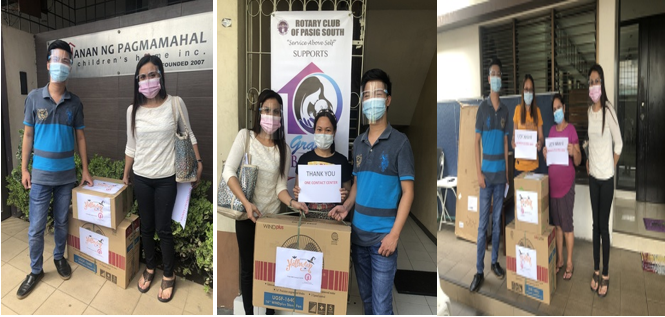 Workers and representatives at Grace to be Born Orphanage and Tahanan ng Pagmamahal welcomed the team with open arms and were very happy and thankful to receive our boxes of chocolates and stand fans. The team made sure to follow safety protocols and safely hand out our donations to our chosen organizations.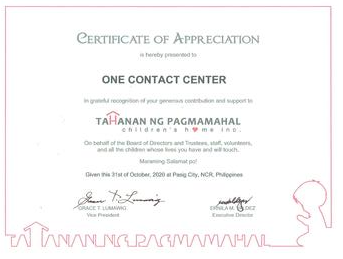 One Contact Center is also very pleased to receive a certificate of appreciation from Tahanan ng Pagmamahal. This activity is part of OCC's corporate social responsibility activities that are designed to support, help, and give back to the community. The company aims to participate in more activities such as this in the future.