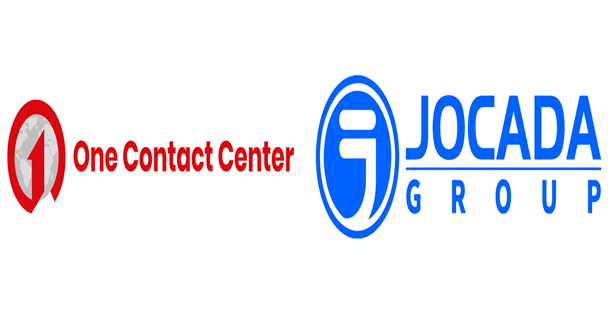 February 24, 2021 – Van Nuys, California — As the world enters year two of the COVID-19 pandemic, companies are working together to find solutions that help protect the health of both people and the economy. One Contact Center, a minority-owned contact center company, and Jocada Group Ltd., an international out-sourced manufacturer and distribution company, are pleased to announce their new strategic partnership designed to deliver certified antigen and antibody tests, and anti-viral sanitization and travel kits, to organizations working to create COVID-secure environments. This new partnership combines OCC's outstanding business and communication support services with Jocada's superior and government approved scientific manufacturing and supply chain.
Jocada Group relies upon One Contact Center's latest innovation and technology in contact center tools in communicating and creating breakthrough outcomes in customer experience.
"At One Contact Center, we are very excited to help put global economy back on its feet by supporting Jocada Group in their endeavor to use the pandemic as a great opportunity to further harness the power of the revolution in ways that create a more inclusive. Human-centered global economy."
One Contact Center and Jocada Group share common values, including a desire to assist in the global emergency response to battling the pandemic. Both companies provide immediate help and support to companies, health care systems, and other essential organizations through the distribution of top-of-the-line tests and relevant virus-safety products.
Everyone at One Contact Center and Jocada Group believes there has never been a more important moment to work together to deliver solutions that help protect society and the economy. We are proud to collaborate and contribute to the global efforts to end the COVID-19 pandemic.
ABOUT JOCADA GROUP
Jocada Group, Ltd provides turn-key manufacturing solutions and are international sourcing partners to start-ups and established businesses who wish to take advantage of China-based manufacturing. To learn more, visit, https://jocadagroup.com/.
ABOUT ONE CONTACT CENTER
One Contact Center is a minority-owned Contact Center / BPO Company trusted by leading brands in providing Customer Service, Sales and Recruitment Process Outsourcing. With an average of 20% improvement in Customer Satisfaction, First Call Resolution, Sales and Average Handle Time, we improve brand loyalty and customer retention.
Headquartered at 15500 Erwin St Suite 4007 15500 Erwin St, Van Nuys, CA 91411 with an office in Manila, Philippines. To learn more, visit https://www.onecontactcenter.com/.
Press Contact
One Contact Center, Inc.
5500 Erwin Street Suite 4007 Van Nuys, CA 91411
Email | info@onecontactcenter.com
US: 1-888-680-1ONE | 1-818-337-1271
PH: 632-661-3914 | 632-661-3899
http://www.onecontactcenter.com