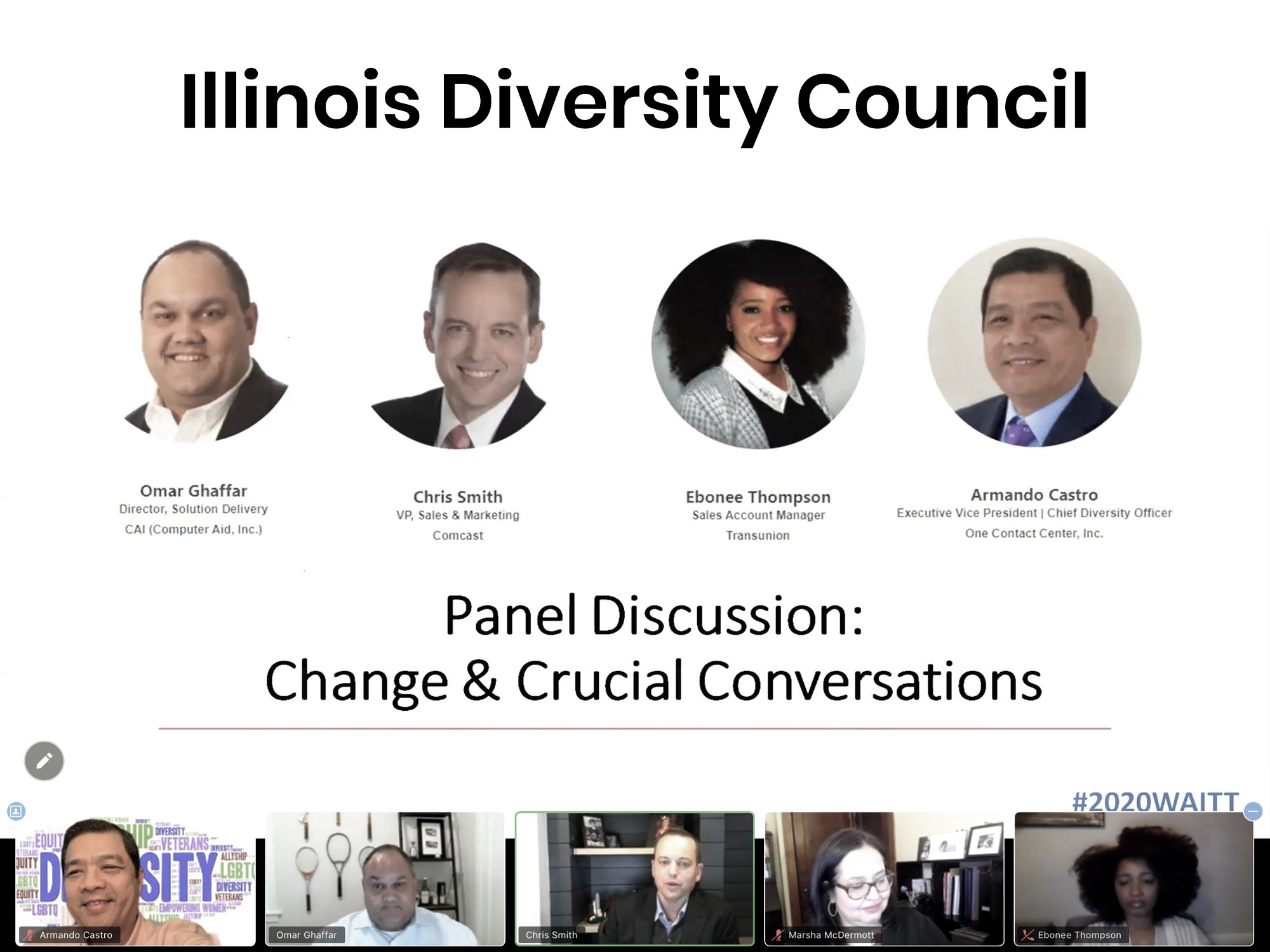 We are proud to have Armando Castro, our Executive Vice President and Chief Diversity Officer participate in initiatives to help meaningful, purposeful, and intentional change.
Last November 12, 2020, IL Diversity Council (ILDC) had their 5th annual Organizational Business Resource Group Roundtable which was participated by various business resource group members, stakeholders, D&I advocates, professionals and a diverse panel of experienced leaders including our very own Executive President, Armando Castro.
ILDC is a premier resource for diversity best practices and leadership development in the state of Illinois. Since inception, the council has been committed to fostering a learning environment for organizations to grow and leverage their knowledge of diversity.
"Why WAITT: We're All In This Together" is this year's conference theme which perfectly describes the event's objective of bridging the gaps between the unique differences that define us and the olive branches rooted in humility that unites us.
In light of COVID-19, diversity and inclusion is more important than ever, and as inclusive leaders and advocates, we must unite and work together to accelerate our diversity and inclusion agenda in the face of uncertainty.
As one of the event's panelists, Mr. Castro takes great pride to engage audiences and spark ideas by providing his real-life experience and thoughts about cultural competencies and personalized approach and answering a series of questions from the audiences.
An event like this affords organizations the opportunity to explore tools and resources necessary to build diverse workforces and remain competitive on the global stage. It also provides a valuable opportunity for individuals to network together and grow in their knowledge of diversity and leadership.
As long as there are programs and inclusive leaders available, coming together and sharing their knowledge and experience to organizations and other leaders like them, Diversity and Inclusion will always remain on the top of our business priorities.