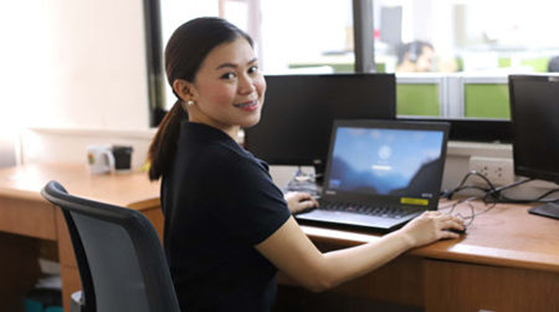 If your business is like most others, you're probably seeing an upsurge in customer service demands amid the coronavirus. Chances are you'll need to hire more customer service representatives to work remotely in a bid to ramp up your customer service efforts.
If you're contemplating the same thing, you probably want to ensure you hire top performers who your clients and customers would be happy to work with. These individuals can help you achieve and even exceed your targets. They're not unicorns and with the right strategy and knowledge of what your hiring process should look like, and proper recruiting skills, you can find them!
Updating Your Job Descriptions to Highlight Customer Service Representative Responsibilities
Customer service representatives are tasked with helping businesses develop strong relationships with their clients/customers but this role is as broad as it gets.
There's a need for a proper understanding of customer service representative responsibilities as regards the roles that need to be filled. This will help give your job descriptions laser precision to attract the right talents for specific customer service roles. While companies differ from each other, here are four customer service roles you might need to fill;
Roles

Responsibilities

Customer Service Representative

1. Handles basic data entry tasks

2. Attends to customer inquiries via telephone calls, email, online chat, etc

Senior Customer Service Representative

1. Handles the responsibilities of a customer service representative, like the above.

2. Handles database and records management

3. Handle tricky customer service situations and customer support escalations

4. Involvement in employee training and supervision.

Call Center Representative

1. Typically handles high volume phone calls in call centers.

2. Roles in inbound call centers can include responding to customer inquiries and other issues via phone, routing calls to the appropriate teams or departments, etc

3. Roles in outbound call centers can include placing calls to other businesses, customers, prospects for product/service offerings, customer information acquisition, lead generation, etc.

Senior Call Center Representative

1. Handles basic call center representative responsibilities.

2. May be involved in the training, supervision, and management of call center reps.

3. Required to maintain proactive communication with clients and prospects and so must have a good grasp of the company's products and services, accounts, and work experience.

4. May be required to handle upselling and similar processes.
Highlighting Skill Preferences and Requirements
Every hiring manager wants to hire great customer service reps.
But saying that you only want great employees does not automatically solve the problem. Along with clearly defined job roles and responsibilities, you also have to be specific about what skills are required and preferred to fill the vacant roles. Here's a list of some of the top skills required for customer service roles;
A reasonable level of experience with customer service

Significant market knowledge and product knowledge since they'll often have to take questions from customers and prospects about the company's products and services.

Data entry skills and basic computer skills

Phone handling and active listening skills

Decent people skills, negotiation, and communication skills

Professional demeanor and a generally positive attitude
Managing Candidate Interviews Effectively
While there will be a huge pool of candidates you can always tap from, especially when you're hiring customer service reps to work remotely, you want to ensure you only end up with top-performing professionals.
You have to be well-prepared for the candidate interviewing process. Even the candidates you don't hire should not have a negative view of your company. Along with reviewing resumes properly and making notes on areas of interest, you'll have to ensure you assess candidates' communication skills and professionalism accurately.
And now that most job interviews now take place online with video chats or via phone calls, due to the coronavirus pandemic, the challenges are now even more significant.
What qualities can you deduce from their attitude, personality, and demeanor?

Do they ask questions or shy away from this when it appears they need more clarity? Bits from here can send signals about the candidates' professionalism and communication skills.
What about the right questions to ask?
You might ask questions such as those that test their knowledge of your company's products or services. While they necessarily don't have to be an expert at this point, they should at least have done a bit of research and should have a grasp of what it is your company does.
You can also test their knowledge of customer experience by asking questions such as whether they've ever had to deal with a frustrated customer or even if they've experienced a special customer service experience or moment, personally. You just have to ask the right set of questions similar to these to help you get a better understanding and assessment of the candidate.
How Much to Pay Your Customer Service Employees?
While a lot of variables will come into play, the typical pay for customer service representatives can range from $21k to $45k, according to PayScale. That may appear a bit modest, compared to Salary.com's figure of about $36k to $48k, eventually putting the average salary for customer service representatives at $41, 260.
Need Help with Customer Support?
Customer service and support is a non-negotiable aspect of doing business, especially now that the coronavirus has put even more strain on businesses. The problem for most small businesses and startups, however, is the lack of financial resources to assemble and maintain a stellar customer service team.
But you don't need to spend more money on assembling an in-house team when you could re-direct that money elsewhere and get excellent customer support for your customers for far less.
If you're keen on delivering superior customer experience for your customers, clients, and prospects, contact us today. We have over 20 years of experience in hiring the best talents while reducing cost per hire.