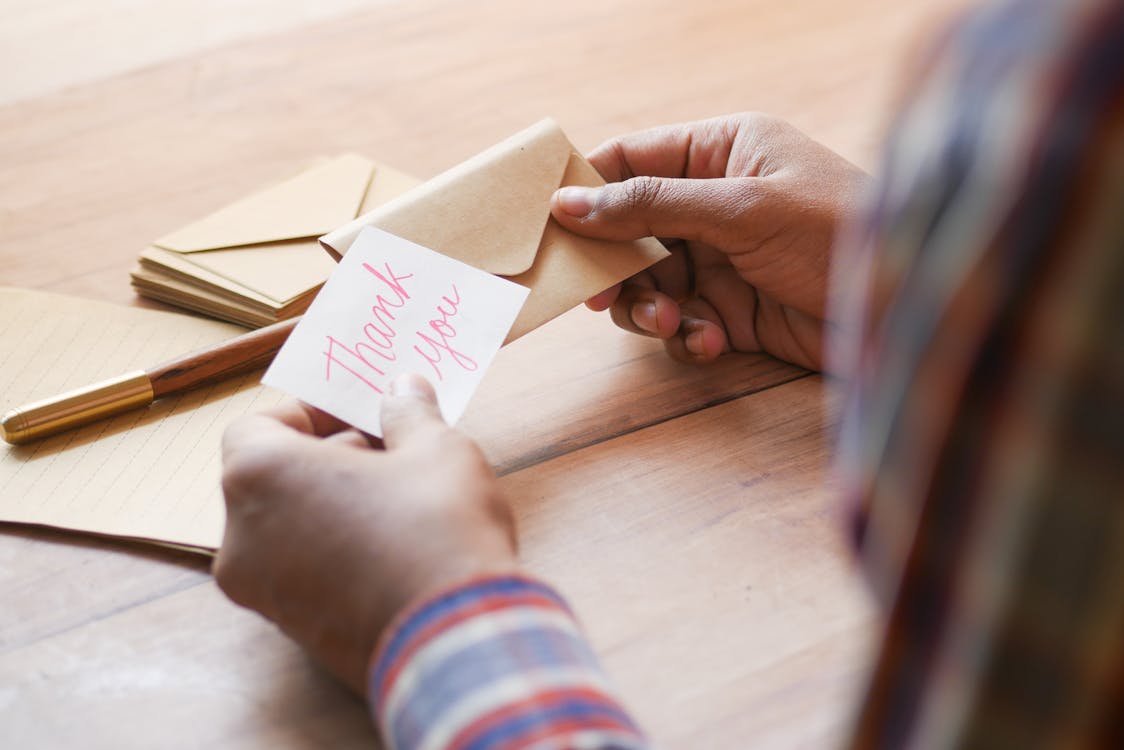 Giving thanks is hugely underrated!
Aside from helping you strengthen relationships and connections, it also has lots of other personal benefits. Harvard Health says it can make you happier.
UC Berkeley says it will strengthen your immune system, make you more outgoing, and even give you more feelings of joy, pleasure, and optimism. You have a lot to gain and practically nothing to lose. Make it a habit to start thanking others today.
If you're wondering how to create or strengthen a culture of appreciation with regard to your network, here are some really creative ideas to help you get started! They are simple but powerful!
Say the dang words!
This is perhaps the easiest of our suggestions.
And if you're wondering what in heaven's name is creative about saying 'thank you,' it is because a lot of times, we never say the word at all. Don't forget to say it whenever it's applicable. You could say it in person or via phone or whatever medium. Just don't forget to say it when the situation calls for it!
Do it the old-school way with notes.
The Great Place To Work agency maintains the Fortune 100 Best Companies to Work For list. The agency ranks 'thanking' high among its key practice areas in its culture framework.
That goes to show you just how much different things like old-fashioned thank-you notes can make. There's a special kind of appeal associated with handwritten notes. You just need to keep it basic, specific, and brief, and give it a light touch of humor. It still works.
Do something for them.
Words go a long way, but remember they say actions speak louder than words.
Sometimes, a little action can help you show you really appreciate a particular person or gesture. It doesn't have to be an overly tasking task. Could be something as simple as assisting them to research where they could find the best family-friendly restaurants in their neighborhoods. Do let them know you're showing gratitude, so they know you appreciate whatever it is they've done for you.
Give them thoughtful gifts.
First of all, not everyone likes to receive gifts.
However, those who do, like it when it's a thoughtful gift that they could actually use. Thankfully, as much as 68% of people consider gift-giving as one of their love languages. Be sure you don't give the wrong gifts, however. You don't want to gift golf balls to someone uninterested in golfing. You want to give them a gift that lets them know you know them and not otherwise.
Dish out more fist-bumps and high-fives.
Want to give someone a nod of approval? Give them the power five!
If someone just said something you consider apt and on point, give them a fist bump. Attaboys won't cost you a thing, but they can help you show appreciation and gratitude and solidify your connection with others. Only it may feel awkward if the other person is not really familiar with the gesture.
Your network can help bolster your connections, advance your career, and access more opportunities so make sure to thank them today!