Hiring top talents has become all the more difficult in recent times.
As much as 67% of recruiters believe that finding the right talent has become harder than ever. And that was even before the coronavirus blew up the global talent market. The future for recruiting has always been a struggle for survival. But now, more than ever, companies need to review and reinvent strategies to navigate the challenges of a chaotic talent market.
In this post, we highlighted some of these key challenges that HR and recruiting teams must overcome to attract the right talents to make the best coronavirus comeback.
Role and Candidate Profiling
Hiring the right talents can be quite challenging.
Take this data from Glassdoor, for example;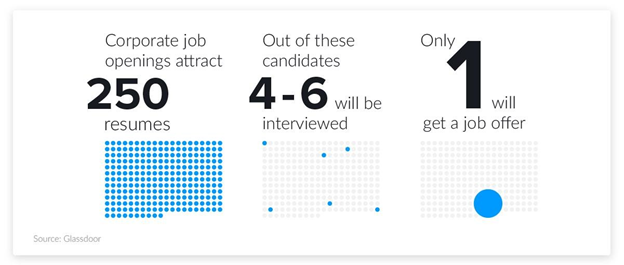 With about 250 resumes for the average corporate job offer, most recruiters take an average of six seconds to scan resumes to determine applicants worthy of being interviewed.
You'll agree that finding the right talents is almost always going to be a tug of war in this case.
How do you guarantee a candidate's suitability to the open role in the sea of resumes?
How exactly can recruiters determine applicants who are the right fit for the work environment?
As it turns out, recruiters need to get innovative with candidate profiling alongside a comprehensive role specification profile to show the skills and traits they'll need to look out for in the ideal candidates.
Skills Assessment Challenges
We've discussed how candidate and role profiling can add value to the recruitment process.
However, this challenge, even if you're able to surmount it successfully is not a competency check. Before hiring candidates, recruiters need a structured and proven strategy to help test and interview candidates to determine if they can actually fill the roles for which they'll be needed. For most recruiters, this process of evaluating candidates fairly and accurately happens to be one of the biggest challenges.
Handling Recruiting and Management
Companies need to communicate fast and engage candidates properly.
Recruiters are saddled with coordinating communication with candidates, scheduling interviews among other things all while still juggling these with other administrative tasks.
It could be quite challenging to balance these, which oftentimes may result in losing valuable time that could have otherwise been invested in coordinating the recruitment process to ensure better quality hires and optimum candidate experience. Talking of candidate experience, applicants are very much likely to spread the news of negative application experiences to others, according to Office Vibe.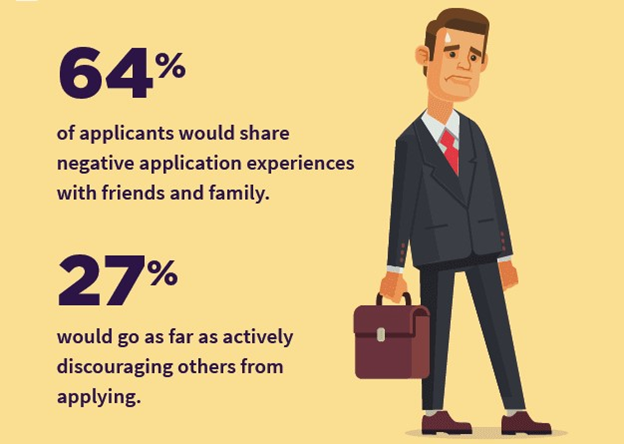 The Next Steps in Recruiting
Recruiters must adapt to the job market or fail.
Professionals must review and diversify their recruiting processes for more productivity and efficiency. Here are a few recommendations of some of our best methods for overcoming common recruiting challenges;
Constant engagement and nurturing of past and passive candidates to build a healthy stream of talent pipelines that you can easily tap into when needed.
Train hiring teams to level up their skills, prepare for interviews better, combat hidden or unconscious biases, etc. Companies with racially or ethnically diverse employees are 35% more likely to report above industry average financial performance, according to McKinsey.
Along with job boards, consider diversifying your recruiting strategies with digital tools like social media and career sites as well as job fairs, etc.
Consider digital skills assessment tools and resources to help you mitigate bias and fairly test candidates' technical abilities, soft skills, fit, and workplace behavior.
Maximize your time for more productivity by different strategies such as blocking off time on your calendar, designating time to respond to emails, as well as investing in a good Applicant Tracking System, ATS.
Objectively establish the skillset needed for certain roles to more easily ascertain a candidate's suitability to the role for which they're applying.
In light of all of these challenges, recruiters and employers must make data-driven decisions to overcome common recruiting challenges. This will be needed to recruit qualified candidates based on their natural strengths and skills, guarantee positive candidate experience, and to avoid costly 'mis-hires.'
Need to create better and more positive experiences for clients, candidates, and others? You'll be better off with a dedicated support agency to help your business grow. Contact One Contact Center today!