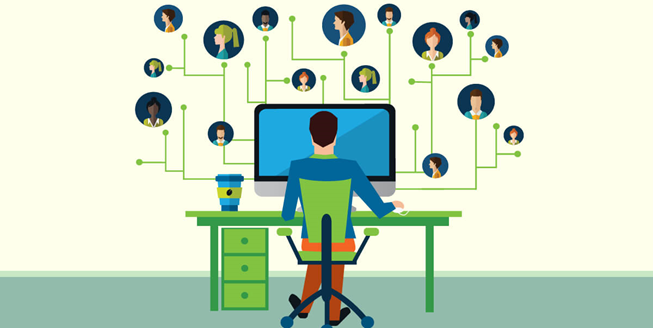 As the world stepped indoors in the face of the COVID pandemic, new doors to digital platforms flew wide open. Several new digital start-ups emerged as numerous brick and mortar organizations collapsed.
Several companies started providing online services. These changes resulted in the sudden surge in demand for high performing customer service who could work efficiently from their homes' comfort. Now the companies have started facing the crisis to maintain the relationship with their customers. On top of that, they also have to find their ideal employees and train them about company policies and values.
Here are a few challenges that several organizations are facing related to customer service training during the COVID-19 and how they overcome those challenges efficiently:
Standardization of Training:
Every company works uniquely and follows their customs and traditions. New employees generally have to go through specified training designed to go parallel with the company's workings. However, this training changes for every recruit, depending upon the caliber of the employee. Managers judged this potential of the recruit in real-time by working with them. Since the lockdown, these practices have become hard to follow as the managers could not judge their new employees efficiently.
Several organizations have come up with a standardized training regime for all new employees to overcome this barrier. The design of these training modules immaculately covers all the aspects of the company's working policies. These training modules also cover the new norms and changes in the customer services post lockdown.
Cultural Differences and Global Workforce:
Since several companies shifted to digital platforms as their primary means of working, expanding on a global scale became one of their priorities. This expansion also gave birth to challenges with cultural differences. By offering bad customer services, several organizations lose their business every day.
To tackle these challenges, companies made distinct departments based on linguistic parameters and cultural diversities. These helped in streamlining the customer services and gaining more clients.
Keeping Track of Real-time Working:
During pre-COVID, training the customer service executive was easier. It was easy to point out the mistakes they were making and correct them while working alongside them. However, as we shifted to the new normal of work-from-home, communication has taken a huge hit. It becomes nearly impossible to determine if the new employee is working correctly or facing any problems.
One of the innovative ways that companies came up with was to have frequent meetings daily. Another method was to assign the recruit with a senior employee. The recruits would mirror the tasks done by their seniors and learn alongside them. This pandemic taught the real importance of communication and how it would make or break any company or organization.
Customer service is one of the crucial pillars of any business, and it requires more diligence, especially during this lockdown. Companies having the financial capabilities to invest in refining their customer services would stand out during this pandemic. However, when it comes to start-ups or small-scale businesses, they fall short on these investments resulting heavily on their business.
That's where we come in. To learn more about delivering superior customer experience for your customers, clients, and prospects, contact us today.