Twice as many employees now work from home, thanks to the COVID-19 pandemic.
And as expected, this abrupt closure of contact center facilities and offices across different sectors is always going to cause ripple effects on how we work, even with stress levels being alarmingly high before the pandemic.
New data from Ginger has further revealed that about 70% of employees now feel more stressed than at any point throughout their career. How can organizations ensure optimum health and wellness for the section of their workforce that now has to work from home? Here are five valuable tips;
Maintain a healthy lifestyle.
Regular exercise, a healthy diet, proper rest and sleep, and other healthy lifestyle choices will help put employees in good physical health conditions.
This is important to ensure general physical wellbeing as well as productivity with work.
Create a designated space for work.
Work-life balance is often at risk with remote work.
Boundary management is, however, one of the keys to overcoming this challenge. You need a conducive and comfortable space designated for work. This will help minimize disruption as you won't have to share this space with others.
According to Small Biz Trends, about 66% of workers feel they do not have a work-life balance. To avoid WFH threatening this further, having a designated home office space helps set the boundary between work and home.
Stick to a regular work routine.
Data has it that employees working from home are also at risk of overworking themselves or being less productive without a stable routine. It's therefore important to have a routine, similar to the average day in the office.
This is a lot like the tip above as it helps to strike a balance between work and life.
This routine can include things such as setting your alarm for work, taking your bath, and getting dressed for work. While it can be tempting to work even with your bathroom robe, this might impact your mental health or productivity in the long run.
Maintain communication with others.
Regular and timely communication between employees and their employers, teams, and co-workers is also crucial, especially if there are developments that could impact their work.
Keeping in constant touch with others will also help fill the social void that tends to open up when employees are working from home. While employers should create avenues for discussion such as a virtual discussion forum, employees (often at risk of feeling isolated when WFH) should also understand to reach out whenever they need help.
Incorporate respite into your workday.
Coffee breaks, short walks, and other strategies can be tried to ensure employees get to take short breaks from work. This moment for respite can be used towards social connection.
It's however, important to avoid social media, TV, and news as this can cause mental distraction during work.
In the same vein, employers should also promote wellness initiatives to help employees stay healthy and well. According to statistics, this would help reduce overall health costs, average numbers of days for sick leave, while boosting employee health and job satisfaction rates.
Looking out for agents' wellbeing is critical to boosting contact center efficiency.
While this can be a little more challenging with employees now having to work from home, employers, as well as employees, would need to double up their efforts to properly maximize the flexibility and productivity benefits of remote work. Fortunately, the five tips above would prove very helpful when you're getting started.
One Contact Center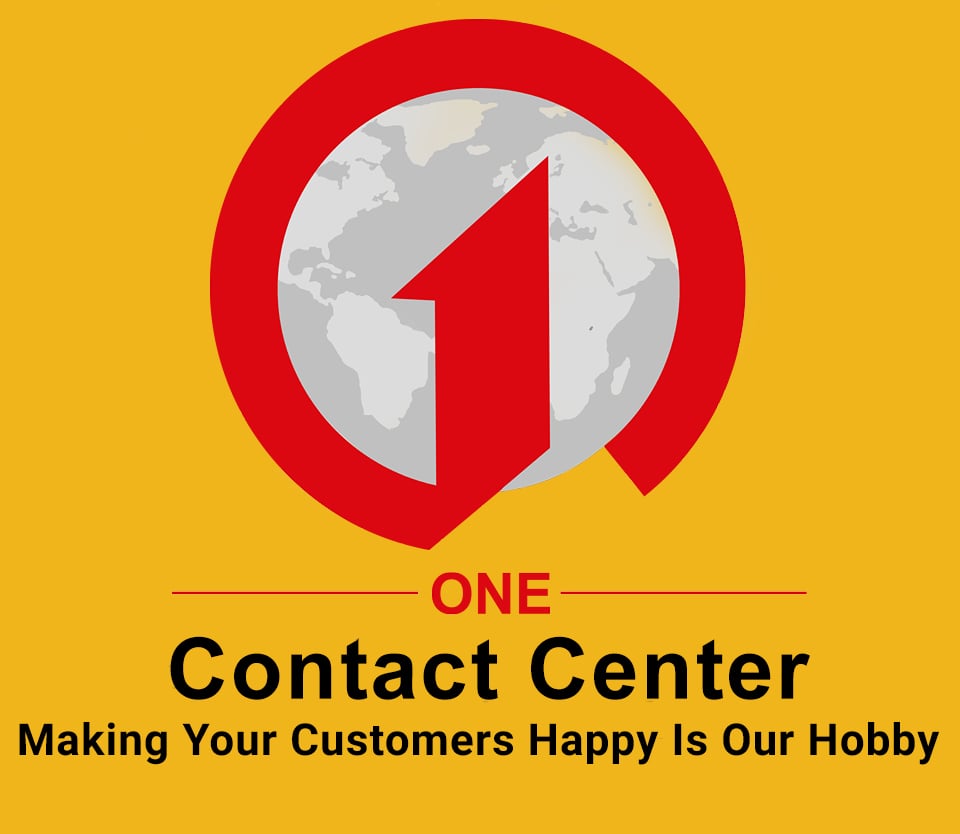 One Contact Center offers call center support and BPO services for small businesses to startups and international brands.
If you're keen on boosting your customer experience with reliable support services, please, contact us today. We'll be more than happy to help.