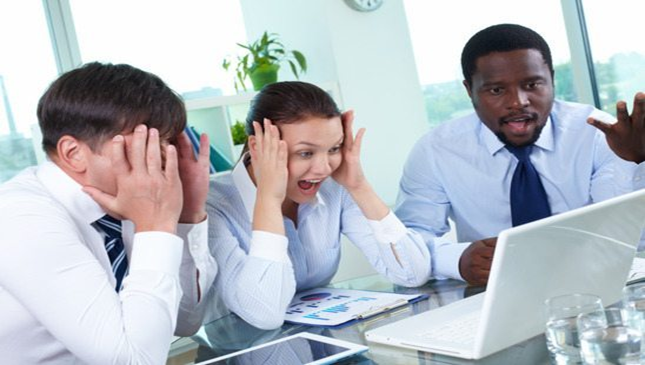 What comes into your mind when you see a job listing for a call center agent?
For some, it's this sense of surprise that companies still need call centers in this time and age when you could just hop on your phone, send an email, or something. But companies still need call center agents, and as much as 44% of Americans would rather call over other means.
So, what does a typical day looks like when you're working in a call center? Well, it's demanding, challenging, and fast-paced, but not devoid of some fun and quirky things in between. Below is a compilation of five fun facts about working in a call center.
You can't stand family members yelling at a call center rep over the phone
Over time, this job will grow on you.
Maybe it wouldn't even grow on you. But somehow, the sight of a friend, family member, or just about anybody yelling at a call center representative over the phone will leave you cringing and might even leave your blood boiling as well!
Apologizing becomes a way of life for you
As a call center agent, you'll often have to deal with furious and impatient customers. Often, their problem could even be caused by a mistake on their part. It won't matter on many days. As a call center agent, you'll apologize for way too much!
This is understandable as you strive to deliver outstanding service and experience for all customers. After all, retaining current clients is always much cheaper than acquiring new ones, according to HelpScout.
You may not want to speak on the phone after your shift
Let's face it! You've been on the phone chatting all day about various issues, some that may not even be related to work. You've cherished those priceless ten seconds between calls (they're heavenly!) as you were tethered to a phone all day. By the time you're through for the day, you might discover you've lost interest in talking anymore on the phone with anyone!
Nothing surprises you anymore now that you've grown a thick skin
Is it the time you asked a customer if there's anything else you could help them with, only to ask you for the night's lottery number? After some time, you'll grow a thick skin, and nothing will surprise you anymore. It's the truth!
You're a hero, but not everyone can see it!
You didn't spend years in college working your rear end off as the law, and medical students do. But you're a hero in your own right, even if society tends to overlook that fact.
Why this is true is because of the void you fill for businesses and their clients/customers. Without call center agents offering a high-quality service experience, businesses can lose up to 63% of their consumers who would not be gracious enough to stay after a poor service experience.
Call center agents are hugely underrated!
But our place in providing a positive experience for clients is never in question. This is all we do here at One Contact Center. Our call center agents are a devoted and enthusiastic bunch, always ready to help businesses delight their clients, solve problems, and provide all-around positive experiences. To learn more about customer experience contact us today.