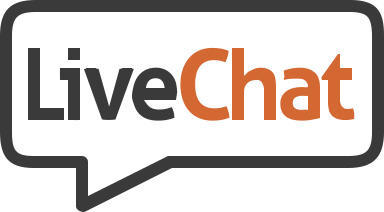 An online chat system affords customers instant access to help. Honestly, wait times are often much less than a call center and clients can easily multitask while waiting. Also the pain of having to dial a 1-800 number and steer through a network of numeric options is non-existent.
A live chat is different from a phone call, since all replies must be short sentences that get right to the point. It offers fast, on-demand customer support right on your website, affording you an opportunity to instantly address customer concerns, respond to questions and even close sales before customers move away.
In addition to rapid customer support, live chat systems allow you to monitor visitor behavior to providing custom-made service. Many live chat solutions, however, aren't made for small business. But at One Contact Center, our live chat system has consistently confirmed that it can save on both employee task time and phone expenses. It can easily work for both small and large businesses.
When it comes with live chat support and other outsourcing services, One Contact Center is the trusted telemarketing company and call center in the Philippines.
Some of the most notable benefits of our live chat support services are:
A reduction overall in your contact center costs by dropping average interaction costs.
Immediate access to customers' pain points because as customers use live chat, they are assured that a product will perform as advertised or that a promotion will provide the discount they want. In addition, as our live chat agents talk to your customers, they can find out ways to develop a company's products and services further.
Our live chat representatives are extremely knowledgeable and they are people with sales experience.For the most effective use of live chat, it is important to always consider using inside sales people and not just customer service representatives. At One Contact Center, we have people who have sales experience and will most likely lead your customers towards sales and increase the possibility of upselling for your business. We are fully equipped to provide excellent service and close sales. So, if you're looking for a flexible solution, join our team.
We offer detailed solutions and cover any potential questions from your customer to ensure their continued loyalty.
You won't have to spend anything on procuring new leads. Each visitor that we chat with is a potential lead. What's more, they are already interested in your business and you also have their email. All that's left to do is to follow up.
Customer service best practices, knowledge base articles and 24/7 chat support
You don't have to wait too long to see the results of our live chat system. If you have traffic on your website, your customers will start using it immediately. So better get ready!
At One Contact Center we are packed with all the features you need to provide winning customer support. We can significantly improve your customer service experience and, at the same time, cut your operating cost by up to 60%. We ranked #1 in Customer Service support in a prestigious 3rd party benchmark study for two years in a row. We offer customer service, social media, email and chat support.
Are you ready to start? Our outsourcing services system gives you feedback on your business with built in analytics. For your call center services, live chat support, email support and virtual assistant services. Join us to:
Optimize your sales
Get to know your customers
Get support on the go with mobile solutions
Get customer insight and feedback
Contact One Contact Center today!