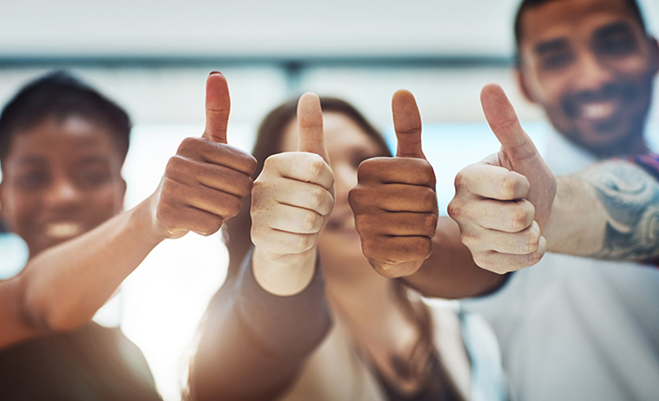 The best companies understand and embrace workplace diversity.
But not only these, they continually strive to create a diverse and inclusive workplace where people from all walks of life feel at ease. As it turns out, creating HR and recruiting teams have a pivotal role to play in ensuring D&I cut through every aspect of the organization.
Why is this necessary? Well, data from reliable sources suggest that;
As much as 67% of job seekers prioritize workplace diversity as a key factor.
About 50% of current employees would like to see their employers do more on diversity.
Higher female representation in C-suite level positions may generate up to 34% more returns for shareholders, according to research by Fast Company.
Organizations with higher-than-average diversity may report up to 19% higher innovation revenues, according to

Harvard Business Review

.
Above all, isn't it the right thing to create a workplace that promotes fairness, equity, and respect for people of all races, gender, age, nationality, ethnicity, gender, language, etc? If it is, then how do HR and recruiting professionals play into the mix? Here's what we know;
Start with Creating a Diverse Recruiting Team
Promoting diverse hiring is obviously a key thing for businesses that want to create a diverse and inclusive workplace. We, however, recommend that this starts with creating a diverse recruiting team. This will help put forth a positive image for prospective candidates so they can rest assured that the recruiter, and in essence, the company, is committed to diverse hiring and ultimately, creating a diverse and inclusive workplace.
Recognize and Remove Existing Biases
There will always be existing prejudices on the part of the recruiters, whether we agree or not. To ensure this does not become a problem, such biases must be recognized to pave way for removal. Recruiters should conduct a thorough mindset evaluation to effectively remove biases and prejudices that may get in the way of a diverse and fair hiring process.
Consider Diverse Recruiting Sources
Recruiters have to reach out to diverse candidates as this must be the case throughout the hiring process. For companies that want to access a diverse pool of candidates, the internet and social media platforms like LinkedIn, for example, provides a solution. This also fits in perfectly well in the COVID-19 era where most parts of the hiring processes are increasingly becoming virtual. This can also help small businesses, especially those with limited budgets to reach diverse candidates for the right skills and talents.
Standardize the Hiring Process
The hiring process should be standardized to avoid prejudices that may trigger conscious or unconscious biases in the hiring process. For example, several recruiting teams have tried strategies such as removing names, gender, and even the name of a candidate's college or institution of learning, to avoid different forms of biases that could impact hiring decisions knowingly or unknowingly.
There are a million and one reasons why your workplace should strive for more diversity and inclusion. Inclusion, on the other hand, is more than just numbers. It's more about creating a culture of belonging and making sure that employees know their voices and concerns are heard.
Learn more about Diversity and Inclusion. Email me at armando@onecontactcenter.com or call me 1(513) 510 0604.