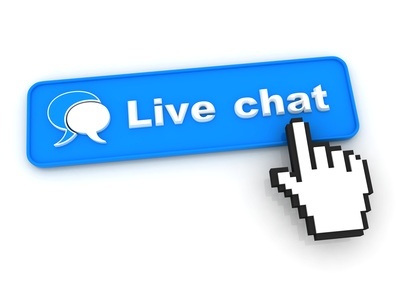 Businesses rely on marketing strategies to target their customers based on the nature of their products or services and since a lot of business and startups are going live on the internet, chat support plays an important part in communicating with potential customers and answering their queries. According to research, using live support is one of the best practices for customer development. Listed below are 5 advantages of chat support for your business
Easy to Setup and Use
Adding a chat widget on your business website is not hard to accomplish. All you need to do is to install the chat widget on your website (usually on the home page) to facilitate communication between you and your customers and this can be done in a matter of minutes. Apart from this, this live support ensures extremely easy for your agents and operators because you can handle queries and questions from different customers at the same time.
Cuts down on Cost and Expenses
It helps you to save cost on sending mails and stress associated with answering phone calls. It therefore helps to reduce overall operational costs as well as give room for multi-tasking during chat session: thus reducing the number of customers or queries in queue.
24/7 presence
With this support, there is 24/7 presence and this helps to prevent communication gap between you and your customers. Also, since you can check to see if the customer is online, you can initiate a chat to inquire if they require any assistance from your side
Guarantees Increase Sales for your Business
It is a general observation that chat support can help a business to improve its sales figures and profits. This is easily achieved because there is someone available to answer potential customer's queries right away: thus helping to translate potential customers to. With an effective live support from the customer service section of your business, you can increase your on-the-spot sales and also increase the productivity of your employees.
Ensure Success for Your Business
With an awesome customer experience, your business is sure to soar as it ensures that new customers are becoming part of your business every day. Also, since with chat, you have a record of contact information of your customer, you can keep them informed about your services and other upcoming marketing deals.
Since customer service is a key part of your business and chat support is one of the way with which customer support can uplift your business, you can reach us at One Contact Center to help you achieve your dream customer service section of your business as well as support option.
At One Contact Center we can significantly improve your customer service experience and, at the same time, cut your operating cost by up to 60%. We ranked #1 in Customer Service support in a prestigious 3rd party benchmark study for two years in a row. We offer customer service, social media, email and chat support. Contact One Contact Center today!
Learn the 5 Advantages of Outsourced Telemarketing, 5 Benefits of Having Email And Chat Support On Your Website, Benefits of Outsourcing Your Appointment Setting in the Philippines and Why Hire Professional Virtual Assistant Companies for your project.